The Client
The client helps users discover, share, and enjoy arts events around them using your phone, tablet, or laptop. Its recommendation engine learns user preferences as they use the app and continues serving targeted events for them to visit and enjoy.
The Challenge
The client needed a mobile app that could help users track new events and artists and remember their preferences as they use the app. The client did not wish to limit themselves by a specific event type. In each market, it strives to cover Visual Arts, Performing Arts, History, and Science and Nature events.
The client aims to include the lesser-known niche events along with more known events and artists. It's pilot first aims to cover markets in North Texas, including Dallas and Fort Worth cities and the suburban areas.
The Solution
Understanding user personas
Based on initial research, The team could understand user attitudes and expectations from the app and create user personas. There are three main user groups that would derive value from the application – students, archaeologists, and journalists.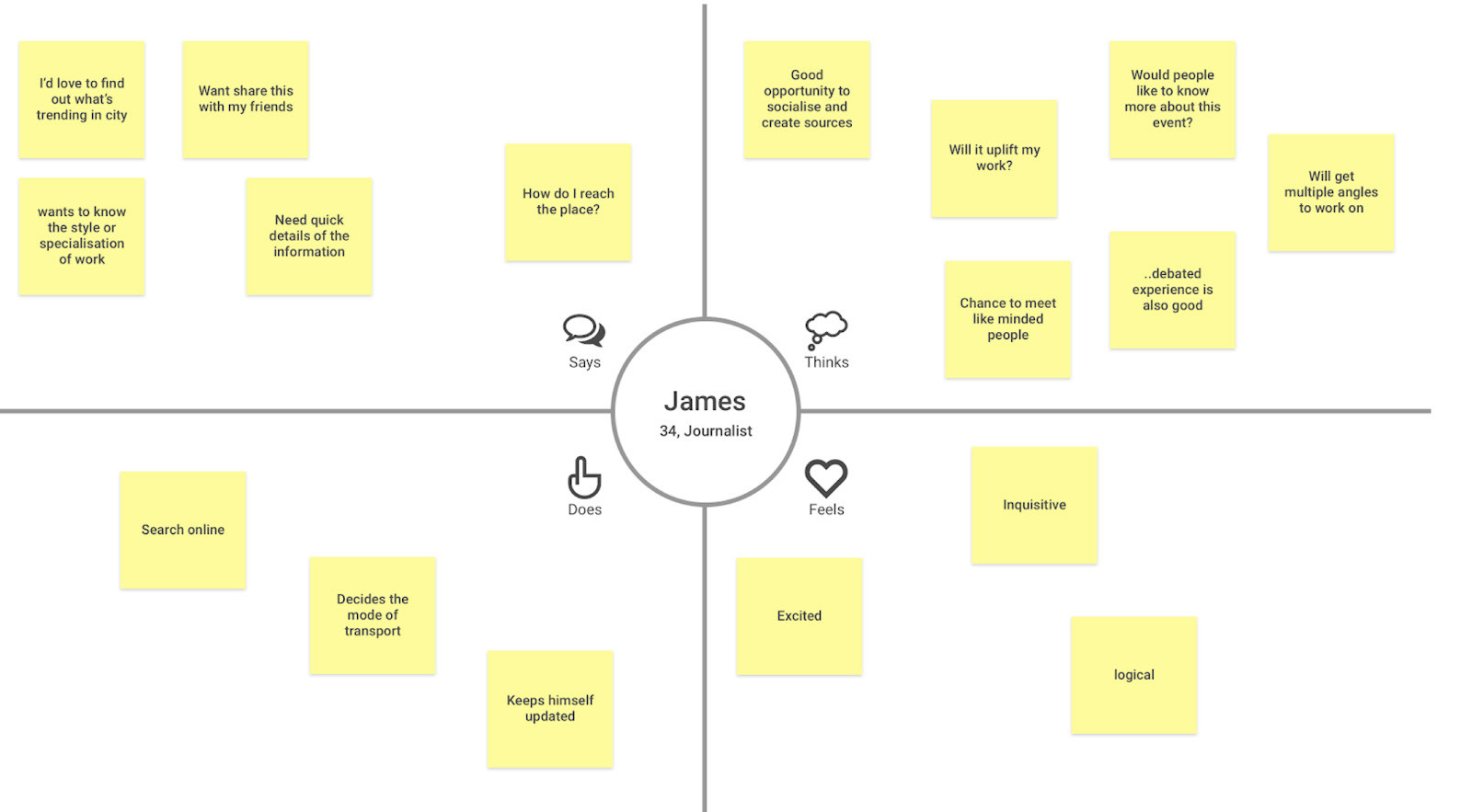 Designing the user flows
Each feature contains a deliberately brief description of the functionality from a user's point of view. These focus on what the user wishes to do and how that feature will help them.
Paper prototypes card sorting was used to help design and evaluate the information architecture according to the user's mental model.