Discover How Predictive Analytics and Machine Learning Can Enable Digital Transformation
Upcoming ZipChat
Coming Soon
2023 State of Technology – HealthTech, InsurTech, FinTech
Experts unlock the secrets of reaping value from technology investments in 2023
Register Now
ZipChat
On Demand Recording
Streamlining the Prior Authorization Process
Healthcare experts talks about streamlining the Prior Authorization process
Watch Now
Latest ZipRadio
Podcast
Enterprise Modernization and Serverless Automation With AWS
Solutions Architects from AWS help us with the basics of serverless automation
Play Now
In today's highly unpredictable and competitive marketplace, effective decision making can mean the difference between achieving success or failure. The evolution of predictive analytics and machine learning have accelerated decision making by removing the guesswork and increasing predictability.
Excellarate brings decades of experience and delivers state-of-the-art predictive analytics and machine learning solutions to our customers. Our solutions provide value by leveraging advanced and highly complex machine learning and methods to analyze data, extract hidden patterns, trends and predict outcomes.
These methods provide decision makers with accurate and critical insights to keep up with the fast pace of business. Now more than ever, we live in an age where access to accurate data and the ability to make quick business decisions has become a requirement for a successful business.
Using only historical measures to gauge business and process performance is a thing of the past. To succeed in competitive market, businesses need predictive metrics, rather than only historical metrics.
Predictive risk metrics are particularly important for mitigating and even preventing negative impacts on a business. This is crucial in determining organizations who survive and those who will be left behind.
Predictive Analytics in the Insurance industry
Predictive analytics and machine learning helps insurance carriers understand and gain insights into the mindsets of their customers. This enables them to tailor financial products that are relevant and appealing to them, which in turn ensures their competitiveness.
Insurance organizations can realize the following benefits with Excellarate 's Predictive Analytics solutions:
Data-driven automated workflows
Customize product and service offerings based on segment and price policies.
Servicing of claims in all areas including future claim events and fraudulent claims.
Lowers claim handling costs, quickly identifies outlier claims, and efficiently manages claims severity.
Predictive Analytics in the Financial services industry
Financial services institutions face many internal and external-oriented challenges. From product commoditization, increasing customer demands, increasing acquisition costs to fraud detection and prevention. Meeting these challenges requires accurate and actionable insights on different forms of risk, customer data, operating costs, revenue and various other parameters.
Financial Services organizations can realize the following benefits with Excellarate's Predictive Analytics solutions:
Gain insights into your customer needs and market trends.
Evaluate what drives customer acquisition.
Improve customer churn prediction
Identify and maximize cross-sell and up-sell opportunities
Predictive Analytics in the Healthcare industry
For most healthcare institutions, improving patient outcomes and maintaining effective operating costs is mission critical to their operations and business. Healthcare's legacy infrastructure and decision support systems struggle to keep up with the demands of these rising requirements.
Healthcare institutions can leverage predictive analytics to improve patient outcomes. Physicians can leverage analytics to select the best treatment plan for their patients.
Healthcare organizations can realize the following benefits with Excellarate 's Predictive Analytics solutions:
Improved accuracy of diagnosis
Physicians provided data for individual's specific health needs
Employers and hospitals gain predictions into insurance product costs
Improving efficiencies for operational management of healthcare business
Accuracy of diagnosis and treatment in personal medicine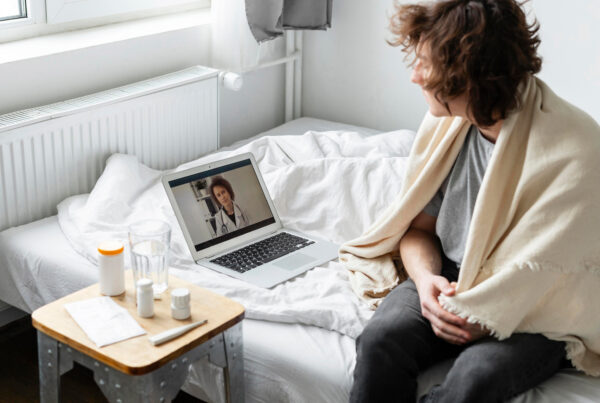 The Future of Telehealth
The future of telehealth has once again become a key area of interest for investors and healthcare providers since the waning of the pandemic. Key trends in technology will continue…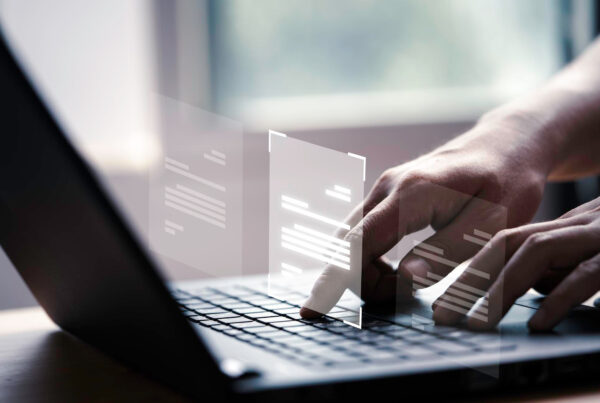 Top Healthcare Interoperability Challenges
Healthcare interoperability is the electronic exchange of patient data via the Electronic Health Record (EHR) systems of various providers. The challenges surrounding healthcare interoperability have assumed greater importance since the…