Production Support and Maintenance
Resources and skill-sets required to provide adequate in-house Production Support and Maintenance
Upcoming ZipChat
Coming Soon
2023 State of Technology – HealthTech, InsurTech, FinTech
Experts unlock the secrets of reaping value from technology investments in 2023
Register Now
ZipChat
On Demand Recording
Streamlining the Prior Authorization Process
Healthcare experts talks about streamlining the Prior Authorization process
Watch Now
Latest ZipRadio
Podcast
Enterprise Modernization and Serverless Automation With AWS
Solutions Architects from AWS help us with the basics of serverless automation
Play Now
Proactive and personalized approach to Production Support and Maintenance
Partnering with Excellarate enables organizations create a scalable Production Support & Maintenance team. We provide reliable resources that becomes an extension of your team while providing access to essential resources, technology, and expertise.
Production Support from Excellarate
After solution development and implementation, Excellarate will recommend an initial maintenance plan that will help keep your system running optimally, with few issues, and plan an automatic update schedule that will ensure your business is current with the latest available technologies.
As technologies evolve and advance, Excellarate is committed to keeping your organization and its systems up to date. Our team of experts is highly experienced in modernizing legacy environments, from minor user interface (UI) alterations to complex architectural overhauls of integrated systems.
Excellarate 's team of highly-skilled IT experts take bug-fixing seriously, dedicated to identifying and fixing bugs as swiftly as possible. We work closely with clients to ensure issues are identified quickly and present options for resolution. We have successfully fixed thousands of bugs to provide clients with error-free software solutions.
For today's businesses, securing systems, equipment, and infrastructure is not optional. From software testing and quality assurance to application performance management and security testing support, Excellarate 's robust services and support offerings help enterprises effectively mitigate security risks with minimal effort.
Adaptive Maintenance and Support
With adaptive maintenance, Excellarate will perform any required modifications to your applications that result from changes to the operating system, software dependencies, hardware, or business policies of a related product, keeping your system up to date with little to no downtime.
Perfective Maintenance and Support
Excellarate implements perfective maintenance post-implementation to enhance the functionality and performance based on user-submitted feedback.
Preventive Maintenance
Excellarate uses powerful data analytics to assess your system's performance, anticipate future issues, and take preemptive action that will minimize risk of operational failure and reduce the likelihood of unplanned downtime.
Corrective Maintenance and Support
An expert in corrective maintenance, Excellarate can quickly identify the cause of a problem, effectively triage user requests, and fix the source code errors to enhance performance.
Full Cycle Production Support Services
Excellarate ensures full cycle production support services for all phases of the software development cycle from impartial software assessment and consulting to 24/7 production support.
Industry Insights
For more than thirty years, Excellarate has cultivated extensive business- and industry-specific insights that enhance client engagements. Excellarate has worked with clients across many industries including insurance, healthcare, financial sectors, and emerging markets.
Flexible Pricing
With Excellarate, clients enjoy the significant advantage of flexible budgets. You pay only for the services you need, only for as long as you use them.
Knowledgeable
Excellarate's experts perform extensive analysis of your business and systems, maintaining thorough documentation, recommend the most effective solutions for system maintenance, and improve operational efficiency and performance.
Integrated Teams
Our teams are comprised of experts in a range of technologies and applications and will work closely with you to expand or configure the team as necessary to deliver reliable and effective maintenance services.
Flexible Engagement Models
Excellarate customizes production support and maintenance offerings to best fit the needs of each individual client. We offer a variety of engagement models that meet budget requirements and can easily be adjusted as your business needs evolve.
Scalability
We can combine on-site, onshore, and offshore resources to provide reliable support any place and any time they are needed. We can easily scale as client needs evolve. Our solutions are fully tested before being delivered on-time and on-budget
Technology Expertise
Our expert team of software architects provides a secure software infrastructure and built-in compliance with the latest applicable standards while providing valuable insights that help our clients solve their most difficult software problems and production issues.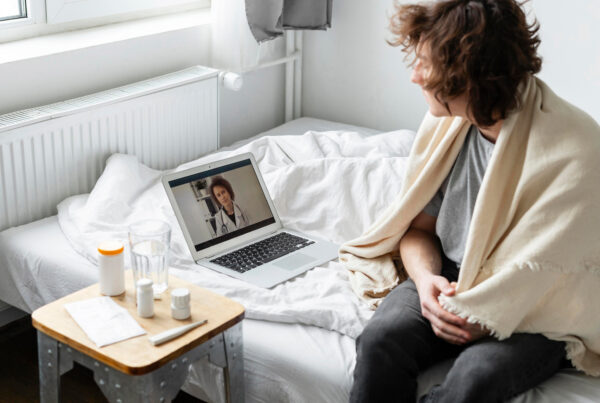 The Future of Telehealth
The future of telehealth has once again become a key area of interest for investors and healthcare providers since the waning of the pandemic. Key trends in technology will continue…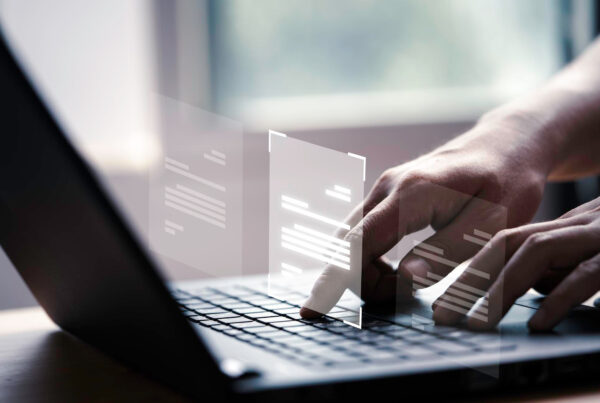 Top Healthcare Interoperability Challenges
Healthcare interoperability is the electronic exchange of patient data via the Electronic Health Record (EHR) systems of various providers. The challenges surrounding healthcare interoperability have assumed greater importance since the…