Cloud-based Portfolio Management Solutions from Excellarate
On Demand
May 6, 2021
Webinar: UX Design Mobile First: A Case Study
A real-life case study of building a mobile-first UX design strategy for an MVP.
View the recording
On Demand
March 18, 2021
Technology Roadmaps Accelerated with Remote Teams
Remote teams can be as effective, if not more, than in-office co-located teams.
View the recording
Latest Podcast
Available Now
Low-Code No-Code Platforms – InsurTech's Silver Bullet
An effective solution for insurance companies to keep up with digital tech.
Listen to the podcast
Financial and wealth management organizations rely on a large amount of data for critical decision making. This data contains a wealth of insight that can be used to boost the health of financial portfolios. However, for many firms, this data remains stuck in spreadsheets and other siloed applications. In a fast-paced industry characterized by complexity and uncertainty, portfolio management teams need tools and applications that make their processes efficient and reliable.
Excellarate provides innovative solutions that empower wealth management and financial organizations to effectively manage growing volumes of financial data. Not just any off-the-shelf portfolio management solution will do. Excellarate provides a customized portfolio management solution that integrates into your business with ease and scales as business evolves. We provide firms with tools for portfolio management, rebalancing, trade execution, risk analytics, and fiduciary compliance.
Data Accessibility, Accuracy & Goodbye to Spreadsheets
Portfolio managers rely on the accuracy and accessibility of investment data to make quick and confident decisions that fuel their business. Without the right tools and systems in place to manage the constant flow of complex data, they'll spend more and more of their time chasing and managing data instead of client-focused activities. Up to 80% of a portfolio manager's time is spent on managing, joining, and preparing data for analysis in spreadsheets or aging legacy systems. These out-dated methods are ill-equipped to easily capture, organize, and analyze large volumes of client data. Portfolio management has evolved. Conventional, on-premise portfolio management solutions are simply unable to provide the data management capabilities that today's businesses demand.
Excellarate brings the power of Salesforce to Portfolio Management.
PRIME TotalView (PTV) is a modern, comprehensive portfolio management system built on the Salesforce Force.com platform.
Core System Features
User Management
Account Management
Portfolio Management
Portfolio Analysis
Securities Management
Security Lots Management
Ad-hoc Trading via Trade Files
Transactions Maintenance
Trade Rule Maintenance
Reconciliation
Data Management and Import
Additional Features & Benefits
Fully integrated with Salesforce CRM
Cloud-based, intuitive, high-performance platform
Enables advisory firms to move from spreadsheets to more scalable solution
Fulfills compliance requirements for more thorough record-keeping and more frequent contact with clients (KYC)
Licensed out-of-the-box or customizeable to meet specific needs
The power of Salesforce with the functionality of a portfolio management system
Maintain critical customer data in a seamless, turn-key solution
Enables advisors to view and maintain portfolios, accounts, and holdings
When combined with Excellarate's Rebalancer, enables model creation and assignment to establish and maintain desired strategies
Customizeable to retrieve market pricing data from a firm's specified supplier
Produces custodian-specific trade files for the top tier custodians and can be enhanced to incorporate custodian APIs or a 3rd party brokerage service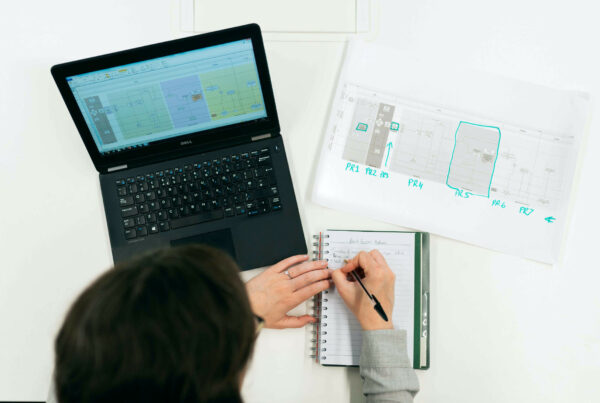 Low-code in Software Development is the Future of Business Agility
A recent survey from Gartner and Forecaster that the market for the low-code platform would remain robust in 2021. The results also predicted that the rise in virtual work spaces…
Outstanding Reasons to Choose Salesforce to Automate an Approval Process
Many businesses cite approval delays among the top reasons they find it challenging to meet deadlines. What may seem like a simple problem to overcome is often found to be…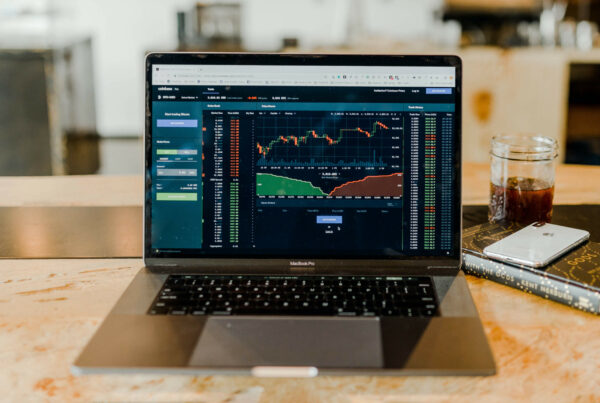 Innovation in FinTech is Driving the Future of Banks and Financial Systems
Growing demand for addressing regulatory compliance, digital competitors, and ever-increasing customer expectations is changing the landscape in which banks pursue their survival. Digital entities and new entrants are flooding the…