UX Design Mobile First, Global Market: A Case Study and Best Practices
11 AM PT | 1 PM CT | 2 PM ET
Mobile-first UX design for SaaS platforms goes far beyond standard UX design practices. It is an exhaustive process that includes a discovery phase of identifying user behaviors, pain points, and motivations.
This is followed by robust research of the ecosystem through user interviews, competitor analysis, user journey maps, and identifying corresponding opportunity areas.
In this webinar, we discuss a real-life case study of building a mobile-first UX design strategy for an MVP of Talento Today – a social networking and talent scouting app in the youth football domain.
Our panelists, who are hands-on designers will run you through the journey of the UX design strategy, implementation, and launch of the MVP. The Talento Today MVP onboarded 3000+ users on the App and was also placed placed #2 in the Sports Category of the German App Store charts.
Key takeaways from the webinar:
Learn product management and UX processes that help you accelerate problem discovery and product strategy
Get expert tips on creating a visual identity and design of a product
Understand design and technology considerations to keep in mind for a B2C SaaS platform
Focus on the importance of early user feedback and how they impact product metrics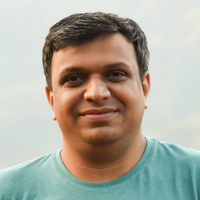 Himanshu Phirke, Engineering Manager, Synerzip
Himanshu Phirke is an Engineering Manager at Excellarate. With Over 17 years of experience in Software development and its life cycle, Himanshu is currently helping emerging startup companies to design and evolve their technology stack. He has been working in JavaScript (node.js) since last 5 years after migrating from C++ over Win32 & Linux, and also has expertise with API integrations (REST, XML RPC, SDK's).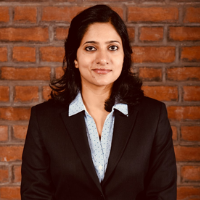 Anusha Shridhar Senior Product Manager, Synerzip
Anusha is an engineer turned product manager with experience in building B2C products and moving things from 0 to 1. She has worked in various domains such as Telecommunications, Media and Automotive and her expertise lies in defining product and GTM strategy.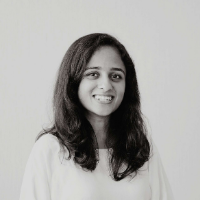 Anupreeta Agate Senior Product Designer, Synerzip
Anupreeta is a Product Designer with experience in defining and transforming digital products across several domains. She has worked on products in the areas of IoT, telecommunications, healthcare, gaming, e-commerce etc. Her expertise lies in empathising with users, understanding ecosystems in a holistic way and being able to define effective product experiences through her solutions.