HLTH 2022 Conference
Meet our team at our booth to explore the latest in prior authorization, data and document workflow optimization, as well as data readiness by harnessing the power of AI and ML.
ViVE 2022 - New Health Information Technology Event
Exploring the latest in HealthCare Intelligent Automation, 340B, Value-based Care Technology, Digital Health, and Next Generation RPM and Diagnostics Technologies.
Join us at DeveloperWeek 2021, February 18-19, the largest developer conference & event series with 8,000+ developers, engineers, software architects, dev teams, managers and executives from 70+ countries.
Come to our OPEN TALK Workshop on Embracing Serverless Technology as our VP of Engineering, Mike Watson, talks candidly with our client, Philip Edge, Vice President, Engineering & Chief Security Officer, at Intertek Alchemy.
Mike and Philip will talk through how Alchemy has embraced Serverless technology and are well on their journey towards full adoption. You will hear about
the reasons they selected Serverless,
the challenges they faced while adopting the Serverless mindset,
and how they overcome these challenges.
After the session, you'll be able to talk directly with Mike and Philip.
SESSION TIME:  Thursday, February 18, 2021 @ 2:30 pm ET. |. 1:30pm CT. |. 11:30am PT.
Join DevWeek2021 as our guest.  Complete the form to the right for a complimentary OPEN PASS.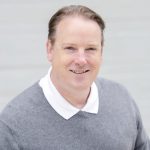 Mike Watson
Mike Watson, VP Engineering at Synerzip, is a veteran engineering leader with over 15 years of experience leading software teams. Mike's passion is in helping software product development organizations transition into strong Agile practices and cultures within. He has experience working with large and medium public companies (such as Motorola and Tangoe), as well as mid-to-late stage startups (such as 4thpass, Solbright and Quintessent).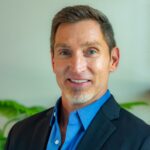 Philip Edge
Philip Edge is the Vice President, Engineering & Chief Security Officer, at Intertek Alchemy. He has 20+ years of driving enterprise app & platform development as well as 11+ years implementing cybersecurity programs (PCI-DSS, NIST, SOC2, GDPR, ISO 27001, OWASP).